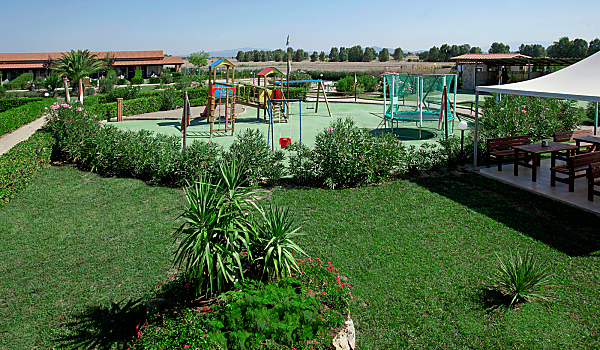 Family & Kids
Family holidays in the Tuscan Maremma.
To experience the holiday in the heart of the Maremma, between Grosseto and the sea, with your family, discover the services dedicated to your children at the Fattoria Maremmana: The fun for young and old.
Away from the city traffic and the noise, immersed in nature, you are free to devote yourself to your favorite activities, while your children have fun in an unforgettable atmosphere
Family hotel in Maremma
To enjoy your holiday in the heart of Maremma, between Grosseto and the Tuscan sea with your family. Discover all the Services dedicated to your kids, it's a lot of fun for adults and children alike!
Without traffic and noise, surrounded by nature you are free to enjoy your favourite activities, whilst the children are having fun in a unique atmosphere. Large open air areas lovingly cared for surround the structure, and two groups of swimming pools with water games are a lot fun for the whole family; the small pool, 11 x 5m and 50 cm, deep is conceived for children to swim safe and freely anytime.
The adventurous play area features the castle of Merlin the Magician and a trampoline, giant draughts and chess, within extensive green spaces, to have a never boring but still a relaxing time, while the sport area offers a tennis court and a volleyball field suitable for adults and children alike.
Taste great Italian specialities in the Picnic Area surrounded by nature: this is a priceless experience!
The more adventurous and sporty guests can request bicycles to explore the many landscapes of Tuscan Maremma. In a few minutes by a handy cycle path that links Grosseto to the coast, you can get the coast and the Tyrrhenian Sea to have fun with your family.
Even our indoor spaces, like the common areas and the rooms, are spacious and comfortable with gardens and terraces, offering enough space to enjoy the warmth of your family while on holiday!